Bike rental Maxx Bike Eldorado
Pirhofer Martin & Co
Laces / Latsch - Via Principale / Hauptstraße, 65aVal Venosta / Vinschgau, South Tyrol
Telephone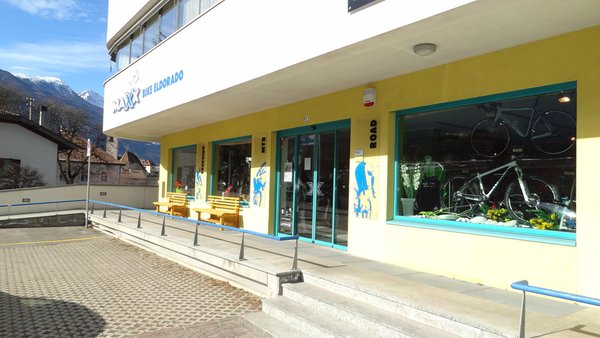 Maxx Bike Eldorado was opened in 2005 and since then in terms of custom bike goes for completely new ways. Every customer gets a tailor-made bike, for example 2,20m tall customers are quite common.
We offer everything a biker's heart could desire and look after more than 40 hotels regarding the rental of bikes and accessories.
Reviews
This business activity has no reviews yet.
Write the first positive review, share your experience!

Write your review