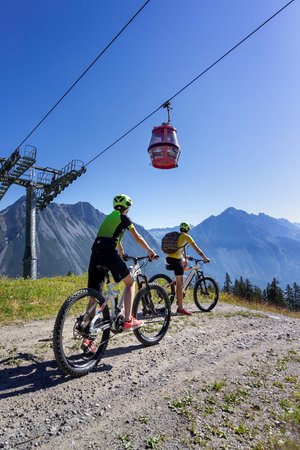 The e-Stelvio rental offers its customers the opportunity to enjoy the 360-degree e-bike experience since 2017.
With a bike park featuring over 50 vehicles, it can satisfy all types of customers, from experts to beginners, from couples to families.
Our e-bikes are produced by Flyer (a Swiss company that produced the first e-bike 25 years ago) and by Riese and Muller (nicknamed the Rolce Royce of e-bikes), they are equipped with the latest generation Panasonic and Bosch motors with batteries from 630 wh and 750 wh.
We also stock a range of Thule-made family accessories and Vaude-made travel accessories.
Great interest is also aroused by the availability of guides dedicated to excursions in the Stelvio National Park and the Cancano Lakes.
A day on a bicycle is no longer impossible, thanks to e-Stelvio.
Reviews
This business activity has no reviews yet.
Write the first positive review, share your experience!

Write your review
Map
Bike rental e-Stelvio
Via Nazionale, 27
Valdidentro (Bormio and surroundings)
Valtellina, Lombardy
GPS coordinates
lat: 46.487729° N
lon: 10.299586° E
lat: 46° 29' 15.8'' N
lon: 10° 17' 58.5'' E