San Vigilio / St. Vigil
Plan de Corones / Kronplatz, Dolomites, South Tyrol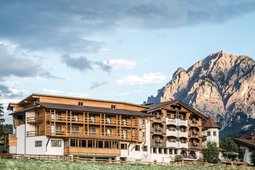 Welcome to the Mareo Dolomites! Here you can experience the fairy-tale atmosphere of the Dolomites. Take a moment to relax in the heated outdoor swimming pool, the typical wooden Stuben or sitting in front of the fireplace: you'll be enchanted by the magic of this place.