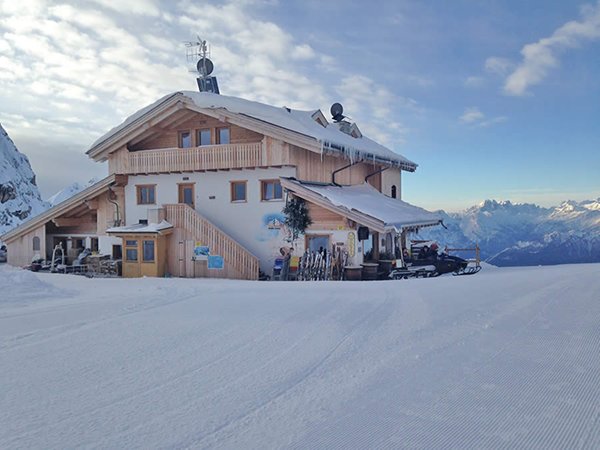 Rifugio Averau welcomes you in the beautiful scenery of the Dolomites and invites you to try perfectly cooked dishes.
Take a break full of taste and experience the thrill of dining at 2,413 m above a.s.l. under the moonlight.
Rifugio Averau is a unique location for mountain lunches, evening dinners and a perfect place to spend the night.
Enjoy a romantic dinner or spend the night in this warm mountain hut. For evening dinners, you can enjoy a memorable snowmobile journey to the hut.
First courses of homemade pasta are followed by dishes of game meats, cold cuts and cheeses, rich platters and array of deserts such as ice cream with hot raspberries. These are just some of the delicacies served in the restaurant.
Map
Mountain hut with rooms Averau
Forcella Averau
Cortina d'Ampezzo
Cortina d'Ampezzo and surroundings, Dolomites, Veneto
GPS coordinates
lat: 46.499719° N
lon: 12.040837° E
lat: 46° 29' 59.0'' N
lon: 12° 2' 27.0'' E