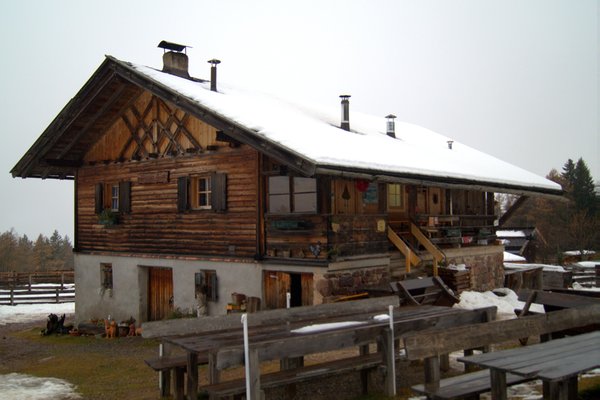 The Wurzeralm lies at 1707 mt and is the ideal excursion destination for young and old.
You can reach the alp from Hafling village via hiking trails 2 or 2 a.
A great range of dishes awaits you, such as roast lamb, lamb sausages, changing, refined dumpling dishes and, of course, the Kaiserschmarrn must not be missed. In the guest garden you can marvel at the mountains from the Ötztal Alps to the Mendel. In addition, you can also get to know the animals of the alp and watch the pot-bellied pigs, peacocks and goats.
The Wurzeralm team with Ulli and Markus are looking forward to your visit! What are you waiting for?

Reviews
This business activity has no reviews yet.
Write the first positive review, share your experience!

Write your review
Map
Alpine farm Wurzer
Via Wurz / Wurzerweg, 38
Avelengo / Hafling (Avelengo - Verano / Hafling - Vöran)
Merano / Meran and surroundings, South Tyrol
GPS coordinates
lat: 46.643783° N
lon: 11.253147° E
lat: 46° 38' 37.6'' N
lon: 11° 15' 11.3'' E