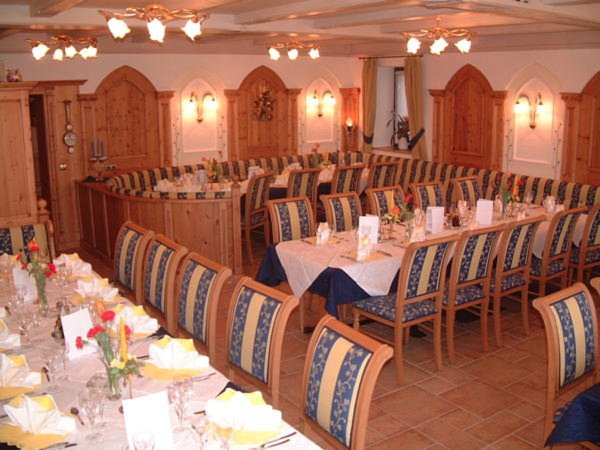 The foundation walls of the house were built in the year 1414, the ancient vaults and walls with a diameter of more than a metre offer a special ambiance. Relax on the terrace or enjoy fine regional, national and international dishes in the beautiful restaurant à la carte. Crisp salads of the big salad buffet, many from the garden of the house... or how about an ice-cream in the new winter garden? On working days for lunch ou can enjoy a very good menu at economical prices. In the months of July and August fresh trouts are served.
Reviews
This business activity has no reviews yet.
Write the first positive review, share your experience!

Write your review
Map
Restaurant Zum Hirschen
Via S. Silvestro, 33
Stegona / Stegen (Brunico / Bruneck)
Plan de Corones / Kronplatz, Dolomites, South Tyrol
GPS coordinates
lat: 46.795285° N
lon: 11.924940° E
lat: 46° 47' 43.0'' N
lon: 11° 55' 29.8'' E