Shop Bergila - Herb garden and Mountain pine oil distillery
Issengo / Issing (Falzes / Pfalzen) - P.zza Weiher / Weiherplatz, 8Plan de Corones / Kronplatz, Dolomites, South Tyrol
Telephone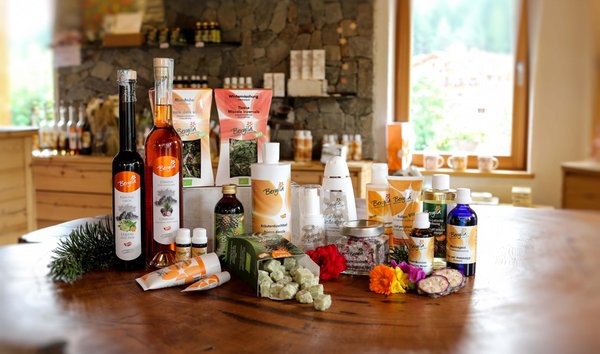 Bergila - quality and tradition since 3 generations!
The nature for your wellbeing. Certified organic herb cultivation and own distillation of organic essential oils. From May to October it is possible to visit the pine oil distillery and to take a walk trough the herb garden. An experience for the nose and the eyes.
Monday to Friday: 8.00 am - noon / 2 pm – 6 pm
Saturday: 9.00 am - noon

In July and August open on Saturday and Sunday, too.