Museum Paul Flora Museum in Glorenza
Glorenza / Glurns - c/o Kirchtor TurmVal Venosta / Vinschgau, South Tyrol
Telephone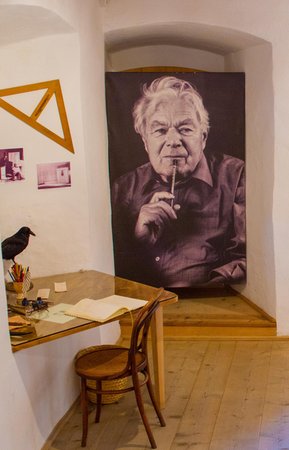 The native of Glurns, Paul Flora, illustrator, cartoonist and graphic artist, brought already at young age his passion for art, with an ironic and satiric express. He quickly gained a remarkable reputation far beyond the German-speaking countries and also worked as a cartoonist for the German daily newspaper "Die Zeit". Although he left in childhood Glurns, he underlined his life with this origin, promoted and supported his hometown and has finally found here in 2009 at the city cemetery his resting place. In 2011 was opened the permanent exhibition in honor of him "Paul Flora - Life and Work".
Reviews
This business activity has no reviews yet.
Write the first positive review, share your experience!

Write your review