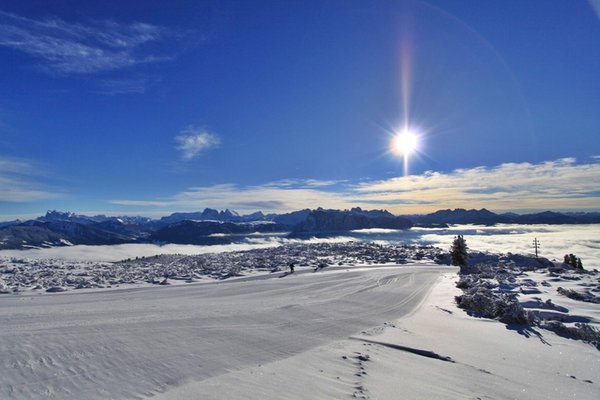 The ski school Corno del Renon was founded on 28 August 1975 and has now existed for 45 years. The state-certified ski and snowboard instructors have always placed emphasis on learning and safety as well as on fun and motivation. According to the latest and most innovative teaching methods, we offer classic ski and snowboard lessons for children, teenagers and adults, as well as freestyle, freeride and telemark courses.
Play, Sport and exercise promote the physical growth, the cognitive development, the social development, the emotional development and the differentiation of movement skills. The practice of winter sports undoubtedly contributes to healthy growth.
Whether in group or individual lessons, we wish you an unforgettable stay at the Corno del Renon!
Reviews
This business activity has no reviews yet.
Write the first positive review, share your experience!

Write your review
Map
Ski school Corno del Renon / Horn Rittner
Via Tann / Tannstr., 21
Renon / Ritten
Bolzano / Bozen and surroundings, South Tyrol
GPS coordinates
lat: 46.569022° N
lon: 11.448957° E
lat: 46° 34' 8.5'' N
lon: 11° 26' 56.2'' E