Ski resort Socrepes-Pocol-Tofana-Falzarego
Cortina d'Ampezzo - Loc. Lacedel, 1Cortina d'Ampezzo and surroundings, Dolomites, Veneto
Telephone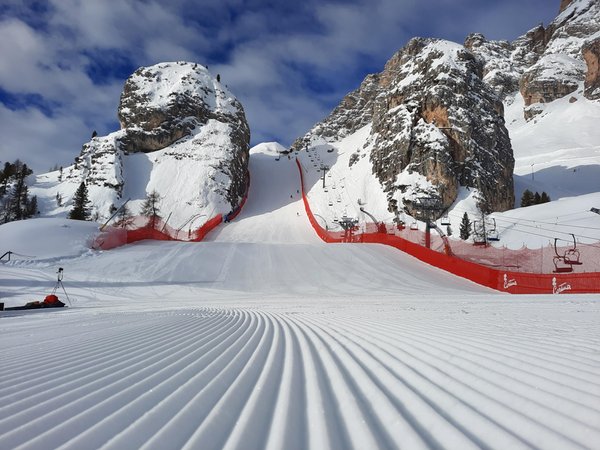 The Socrepes - Pocol - Tofana ski area is one of the first ski areas created in the entire Alpine arc and it is famous all over the world because it hosted the 1956 Winter Olympics. Today, the area is synonym for 360 degree skiing: for those who approach the snow for the first time there are the Baby chairlift, with games and a perfect school area, where children and not only, can learn and have fun in a a quiet and safe environment. When you have become familiar with skis and snowboard, you are ready to confront the acquired skills on the legendary Tofane ski tracks. Up there, the tracks bear names that recall the emotions of the Olympic Games: the Pomedes Schuss, Stratofana Olimpica, Vertigine Bianca, Canalone, Labirinti, Cacciatori.
Socrepes is the most convenient and easily accessible location from which to reach all the uphill facilities; it also features a parking area for the coaches, ski rental services and a branch of Cortina Ski School. Training practice and giant slalom and slalom competitions can be organized on the Col Gallina slopes by groups of amateurs, company colleagues or ski clubs. The ski run are equipped with automatic timekeeping.
Skiing and much more: the area also features many restaurants and rifugi where one can enjoy local specialities, sunbathe on the terrace or even stay overnight in some.
Reviews
This business activity has no reviews yet.
Write the first positive review, share your experience!

Write your review