Ski area Passo Oclini / Jochgrimm
Passo LavazèVal di Fiemme, Dolomites, Trentino
Telephone: (+39) 04718871...(+39) 0471887180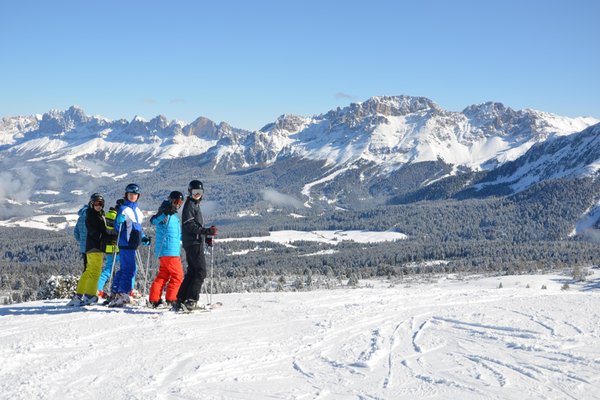 The winter season in Passo Oclini still feels like it used to in the good old days. And what's more: for those who want to get away from the hustle and bustle of the Après Ski, this place is the perfect solution.
Passo Oclini is known mostly for its great location on 2,000 meters above sea level, which guarantees the presence of snow and sun until the end of April.
Located in the area just between the White Horn and the Black Horn and just 30 kilometers from Bolzano, Passo Oclini is loved not only by families, but also by skiers, school groups and all those who want to spend an authentic holiday in South Tyrol.
Situated in the middle of the breathtaking mountain scenery of South Tyrol, Passo Oclini is the perfect place where to enjoy the primeval landscape of the Dolomites.
Reviews
This business activity has no reviews yet.
Write the first positive review, share your experience!

Write your review
Map
Ski area Passo Oclini / Jochgrimm
Passo Lavazè (Varena-Passo Lavazè )
Val di Fiemme, Dolomites, Trentino
GPS coordinates
lat: 46.346391° N
lon: 11.454162° E
lat: 46° 20' 47.0'' N
lon: 11° 27' 15.0'' E