Ski resort Pampeago - Predazzo - Obereggen
APT Val di Fiemme
PampeagoVal di Fiemme, Dolomites, Trentino
Telephone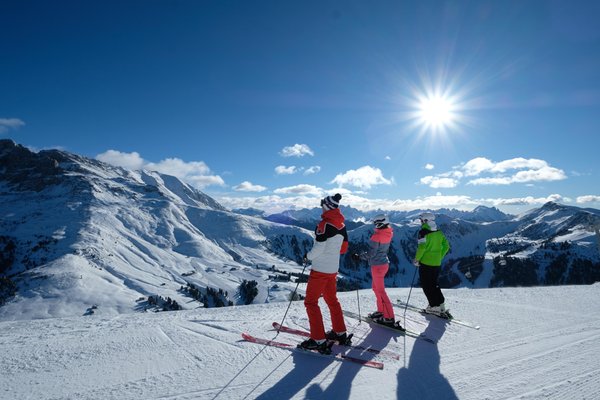 This is the largest ski area of the Val di Fiemme-Obereggen zone. It is surrounded by the Dolomites peaks of Latemar, and it includes ski slopes both of Trentino and of South-Tyrol. Obereggen, Pampeago and Predazzo include 18 state-of-the-art ski lift facilities, which transport skiers from 1.550 m to 2.500 m. The ski area includes 46 ski slopes, perfectly maintained. During the winter season, the Ski Center Latemar offers a great variety of ski slopes, which are carefully prepared, the snow is always guaranteed. Skiers are entertained with extraordinary shows, they can enjoy breathtaking landscapes and a delicious cuisine, with a lot of opportunities to spend their afternoon in 10 typical mountain refuges, with music and fun!
And then, at night, more fun! Every Tuesdays, Thursdays, and Fridays, between 7 pm and 10 pm, you can ski or sled on the illuminated ski slopes and sled tracks. A good opportunity to combine the pleasure of sports with the fun of the music of the apres-ski: all included in the week-or season ski passes! Snowboarders will enjoy the thrill of the three jumps and three rails of the snowpark, and an 80-m long halfpipe.

Reviews
This business activity has no reviews yet.
Write the first positive review, share your experience!

Write your review