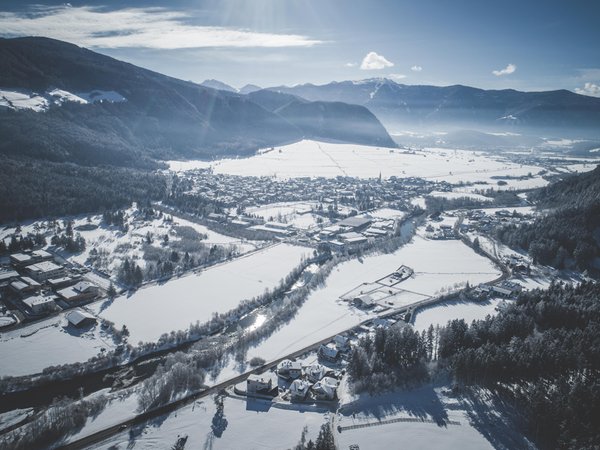 Experience culture at every turn

Gais, the pretty village at 840 metres above sea level, and includes the fractions of Tesselberg, Mühlbach and Uttenheim. The village offers visitors an interesting mixture of tradition and modernity. In Gais and Uttenheim a winter holiday is enriched by fascinating cultural impressions. Lantern and torch-lit hikes every week, and the toboggan run offer fabulous entertainment during the winter season. Alongside excellent accommodation options in hotels, boarding houses and private lodgings, and a varied range of leisure activities, first and foremost Gais appeals thanks to its numerous cultural features with imposing castles such as Kehlburg Castle or Neuhaus Castle, the oldest parish church in Tyrol or the world's only fire helmet museum.
opening hours:
from Monday to Friday from 8.30 to 12.30
Reviews
This business activity has no reviews yet.
Write the first positive review, share your experience!

Write your review
Map
Information office Gais - Villa Ottone
Via Ulrich von Taufers, 5
Gais (Brunico / Bruneck and surroundings)
Plan de Corones / Kronplatz, Dolomites, South Tyrol
GPS coordinates
lat: 46.835357° N
lon: 11.947434° E
lat: 46° 50' 7.3'' N
lon: 11° 56' 50.8'' E