Bike rental Residenza Domino
Domino snc di Romanelli G. & M.
Selva di Cadore - P.zza San Lorenzo, 8Monte Civetta - Zoldo valley, Val Fiorentina, Agordino
Telephone: (+39) 04379291...(+39) 0437929136 / (+39) 337896512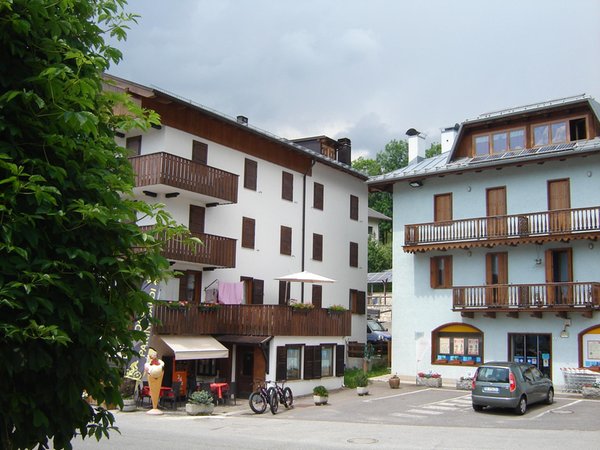 Residenza Domino, where a bike rental service is offered, is located in Selva di Cadore, a small town in the heart of the Dolomites, the mountains declared a natural site of world heritage by UNESCO. Residenza Domino is, therefore, the ideal place to stop and admire one of the most beautiful places you will find in the heart of the Alps and to spend wonderful hours riding your bike.
In this splendid setting, Residenza Domino, in collaboration with the neighboring Snack Bar Val Fiorentina, offers the possibility of renting Fantic Fat Sport e-bikes and mountain bikes, helmets, and backpacks for cyclists and every other equipment that might be needed. Insurance is always included.
Map
Bike rental Residenza Domino
P.zza San Lorenzo, 8
Selva di Cadore
Monte Civetta - Zoldo valley, Val Fiorentina, Agordino
GPS coordinates
lat: 46.451489° N
lon: 12.035394° E
lat: 46° 27' 5.4'' N
lon: 12° 2' 7.4'' E